Customer Reviews
11/18/2019
I recommend this product
Fast as **** delivery
Overall experiance is good.
Nimu U.
India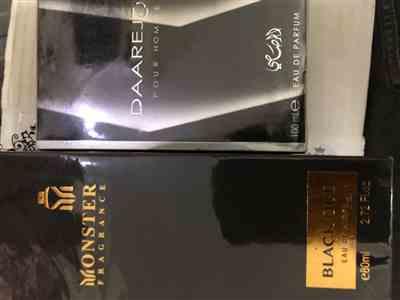 11/07/2019
I recommend this product
Rasasi dareej- clone of velantino V- best rasasi perfume
Rasasi dareej is the best in the lot o f their line up in terms of price and performance and quality of the juice .
Vinooth N.
India
10/12/2019
Value for money
It's good but not worth the hype
Jam S.
India
10/11/2019
Good
This product is good, clone of a famous perfume. Would have been better, if there was one to one communication with somebody about pending orders. If Mr mohit is reading ,the orders are 14347 (partial). 14215 (wrong product), 14214, 14206, 13829.5808, 5741.
Raihan M.
India
10/07/2019
Unique fragrance
Worth the price
Indrajeet D.
India
10/06/2019
Excellent
Very nice product Smells really good
Jaguar S.
India