Customer Reviews
11/21/2019
I recommend this product
One of the best in my collection
Main notes are leater, moss, something woody and raspberry. 9/10
Syed S.
India
11/18/2019
I recommend this product
classy beast
this is a bit expensive but worth it.. it scent is classy and very mature.. i wud suggest that ppl after 30 or even after 40s shud use it.. its not a projection monster on me (is decent) but is the longest lasting after Blend Afgano which i brought on Mohit Khatris recommendation (worth it!).. this is not for everyone, its for those who like dark winter fragrances.. its definitely high quality.. i love it..
Raj R.
India
11/12/2019
I recommend this product
Good scent
Decent...Good projection...Can be a little strong...go easy on the sprayer...not for everyone
PRASHANTH Y.
India
09/14/2019
I recommend this product
Smells like sweet raspberries
Very strong and sweet
ROBERT M.
India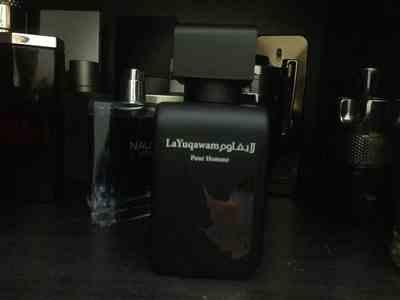 08/24/2019
I recommend this product
Sophisticated
Sophistication is a bottle. The first spray might put you off, if you are not used these notes. They are quite strong. But, wait for a few minutes for the magic to begin as the perfume settles and the mid notes come to play. You will be amazed and this was not enough the base notes transport you to a different place. Leave alone being complimented by others, you won't be judged for smelling this on yourself and enjoying the fragrance. Be mindful of how much you spray, a few sprays lasts for a very longtime. Great projection and longevity. Definitely one of my favorites. No wonder it dosen't stay on the shelf and is sold out as soon as it appears.
08/09/2019
I recommend this product
10 on 10 for this
It is so amazing, that it is my second favourite only after the creed aventus
Pradeep K.
India