Customer Reviews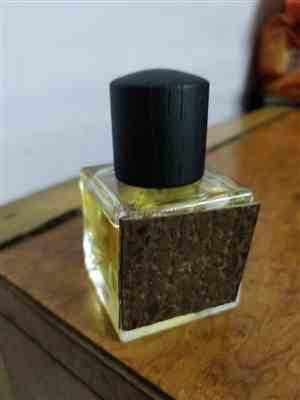 11/02/2019
I recommend this product
5* fragrance
Loved the fragrance from the first spray. One of the best openings ever with a sweet oud settling into a musky/leathery fragrance. The bottle itself carries a leather patch dipped in the same oil for two days which makes the bottle spread the fragrance wherever it sits. Loved it so much that I ended up ordering a full 100ml of it which still sits pretty in my wardrobe. Definitely worth a buy of you're a oud lover. 9/10 for me.
Tushar M.
India
11/01/2019
I recommend this product
Smoky cotton candy deliciousness
Imagine a bubbly girl with pink hair marrying a middle eastern smoker gentlemen. This is what i get. Delicious burnt sugar note of BR540 with smooth af Oud and smokiness from myrrh. Go for full bottle. Its is a winter GEM.
keshav K.
India
10/17/2019
I recommend this product
Leathe patch
Spot on to Oud for greatness Long lasting Great spillage and projection
Ompreet
India
10/16/2019
I recommend this product
Love this masterpiece. True Gem .
so deep , smells quite rich neesh . This is B rouge with extra magic of myrhh & oud which gives extra depth to the sweetness. It became very masculine. I will congratulate to really making this frag. I am waiting for full bottle for really extra stock . Already bought 3x30 ml bottles. Gave a proper wearing and it came out superstar , as after 8 hrs also it gave feel to me when i was moving
Param .
India
10/11/2019
I recommend this product
Absolute Beauty!
What a spot on representation of Oud for Greatness! Killer projection and lasts several days on clothes. One of the best alternative releases from PPI.
Aditya R.
India
10/01/2019
I recommend this product
Good perfume
The perfume is good...as u spray it the scent is power packed but the dry down is not that long...overall good value for money...as it is copy of initio oud its good to try it out...its sweet and good blend of oud
Imran C.
India