Customer Reviews
01/14/2020
Rodel C.
India
12/11/2019
#5970 K.
India
I recommend this product
Go for CDNIM instead of this
Go for CDNM instead of this, I have both. And difference is not miles but just millimeters away. CDNIM you can buy at much lesser price and double the juice. Performance is almost same in both (6-8 hrs on skin). Projection is a bit better on Rasasi Zebra, but still does not justifies the price difference between the both.
11/15/2019
Sarmad Q.
India
I recommend this product
Rumz Al Rasasi Zebra 9325
Rating : Overall experience- 8/10, Longevity-10/10, Silage - 7/10 Clone of Creed Aventus 100% true. Beautiful beast mode fragrance from Rasasi. Once applied on the shirt if the weather is not extremely hot you can smell it even after 3days. Thanks to the team at Perfumery for providing quality original products.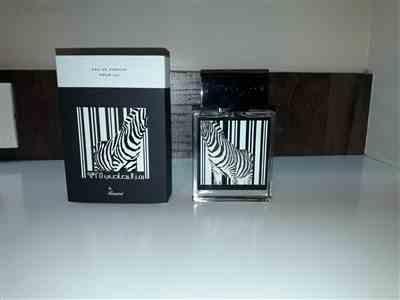 11/05/2019
Anirudh V.
India
I recommend this product
The aventus clone
The opening and the mid tones are amazing. But I thought it would be more long lasting than it is. This is from my experience and others told that it's longer lasting.
10/06/2019
Devvesh D.
India
I recommend this product
Good fragrance
Its such a good fragrance in itself and similar to Aventus and its actually more long lasting than Alexa 2.0
I recommend this product
One of the Clone of Avantus
This is one of the clone of the avantus but good as CDNIM. But yes its very close to that.Go for it