Customer Reviews
10/16/2019
I recommend this product
Very fresh , sweet but quite deep .
As the Byredo fragrances are , soft Subtle , very very close to Byredo Bal D Afrique . I do have 4-5 Byredo frags . This frag definitely gel up in that Byredo family . All time fragrance, Day or night , if u don't want a loud frag , that this is quite safe . I ordered 2 minis of 30ml each .
Param .
India
09/07/2019
I recommend this product
Good quality casual fragrance
Fruity fragrance with an amazing drydown. Scent quality wise it is simply awesome. Decent lasting power as well.
VP
Vihaan P.
India
07/03/2019
I recommend this product
A deceptive masterpiece!
I hate unisex perfumes because they do not grow well on me. And so it happened with this one too when i first sprayed it , discontentment at spray one. But man was I wrong, this is a deceptive piece... Let it settle and you'll find women trying to sniff it off you all day long.... the same reactions you get when you wear Bleu De Chanel... those pleasant smiles followed by "What are you wearing?"... Kudos!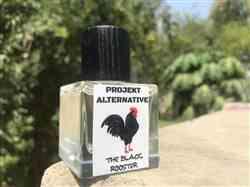 05/30/2019
I recommend this product
Very subtle yet long lasting Gem
The initial sweet tone once dries down in about half and hour or so the real creamy flowery perfumes shines out. Its so relaxing, unnerving and captivating smell that you can disarm even angry people by just passing by and giving them a whiff of it. It is an inspiration of a niche brand which i haven't smelled but heard great reviews about. This was a purchase to get an idea of how good the original would be. However i must say this stands on its own legs and i liked it enough to stick with thos for now and save money for trying different juices.
05/09/2019
I recommend this product
This Cannot Get Any Better
The fragrance starts it's magic after about 20-30 mins after spraying on. It lasts long and you can get whiffs of it hours later too. It's a real feel good fragrance. Inspired by Byredo's Bal D'Afrique. It's a must have if you are a true fragrance lover. Kudos to Mohit for putting this gem out.